How I Support College Brothers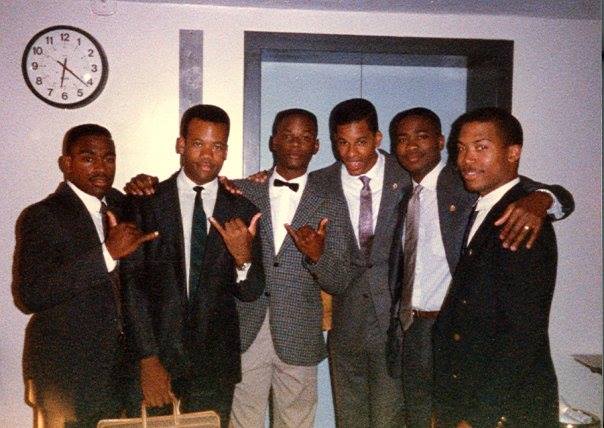 One of the things we Alpha brothers like to talk about is how we should support our college brothers. Well, I've taken that talk, and turned it into action. Alpha1906.com is less about making money, than about creating Alpha t-shirts that are creative, interesting, and unique, for all of our Brothers. As a result, I decided that I can use this platform to help support our college brothers in two ways:
 THE SUPPORTING OUR COLLEGE BROTHERS PROGRAM
Begun in 2015, this program has raised over $5000 for college brothers on campuses around the country. Here's how it works: If you're the alum of a college chapter, or belong to an alumni chapter which supports a college chapter, we create a Supporting Our College Brothers t-shirt from our template, with the chapter name and chartering date. And as long as you have a minimum of 25 brothers purchase the t-shirt, which are available for only a limited time, the college chapter receives $10 per t-shirt sold. It costs them NOTHING to participate, and they'll receive the funds via PayPal as soon as the sale is over. To join the program, all you need to do is make sure you've secured the 25 brothers or more who'll purchase, and then email me at alpha1906@gmail.com
THE WEEKLY COLLEGE CHAPTER SPOTLIGHT
Each week, we're going to spotlight a random chapter (rotating from region to region each week) and we'll talk about who they are, what they're trying to accomplish on campus, and what they're doing to uphold the Light of Alpha. And at the end of the week, I'll donate 10 percent of the week's sales to that chapter. Again, this is at no cost to the chapter.
My goal with both of these programs is to raise $100,000 dollars in revenue that goes directly to college chapters around the country. Not just because I was made as a college brother, but to also demonstrate what Alpha can do support our youngest members, as long as we think out of the box.
So follow this spot to see who is the first college chapter to benefit. Thanks, and '06!
Bro. Lawrence Ross